What does a contract robot programmer do?
Contract robot programmers are responsible for writing, testing, and modifying programs that control the actions of industrial robot equipment. In addition, a contract robot programmer is also responsible for creating robotic automation using robot simulation software. Before programming the equipment, one must analyze fixtures, cell layouts, and cycle time requirements.
The contract robot programmer must review the robotic system and application before they start working. An industrial robot programmer is the developer of each robot program, and they must ensure the sequencing throughout production meets all robot safety and robot zoning requirements. They are hands-on engineers or technicians who perform their duties at the client's facility.
Contract Robot Programmer Job Description:
Deliver robot efficiency studies and identify where cycle time improvements can take place.
Understand the client's application and create the best robot path for that specific robot application.
Design robotic cells and understand robot work envelops and manufacturing prints.
Work with robot simulation teams making sure pre-built robot programs are written properly.
Create interference zones to prevent robots from crashing into fixtures, fences, or other robots.
Work closely with controls engineers and welding engineers.
Provide programming documentation or deliver hands-on training to customers, technicians, or engineers.
Execute backups of robot paths and controller data.
Perform field service to replace damaged or broken robot components.
Developer of automation solutions.
Is the robot solving a specific problem? Does the industrial robot perform a repetitive task, or is it unique? Is the manufacturing process too risky for humans? What could prevent the robot from working correctly?
These are all questions that a talented robot programmer must ask and analyze before working on any client site.
How to find contract robot programmers?
Finding a contract robot programmer when a business needs help finding where to look can be complicated. Utilizing JOINER Services robot programmers to identify qualified industrial robot programmers can help. Discovering the perfect robotics engineer is extremely important for the success of any industrial automation project.
Most contract robot programmers have some experience programming at least one robot brand listed below:
ABB
Fanuc
Denso
Yaskawa Motoman
Kawasaki
Adept
Nachi
KUKA
OTC
Panasonic
Comau
Programmers must learn to use these industrial robots for different applications such as:
Welding or Joining
Material Handling
Palletizing
Painting
Assembly
Adhesives / Glues / Sealants
CNC
Vision Systems
Pick & Place
Conveyor Systems
A business looking for robot programmers can view a person's resume, but that only sometimes tells the whole story about that person. Most businesses would like to know more about applicants applying for their open contract roles. If they want to see reviews and ratings to help them decide, the JOINER Services engineering service platform helps companies identify proper candidates. They are an unbiased resource companies can use to discover a great individual for any project.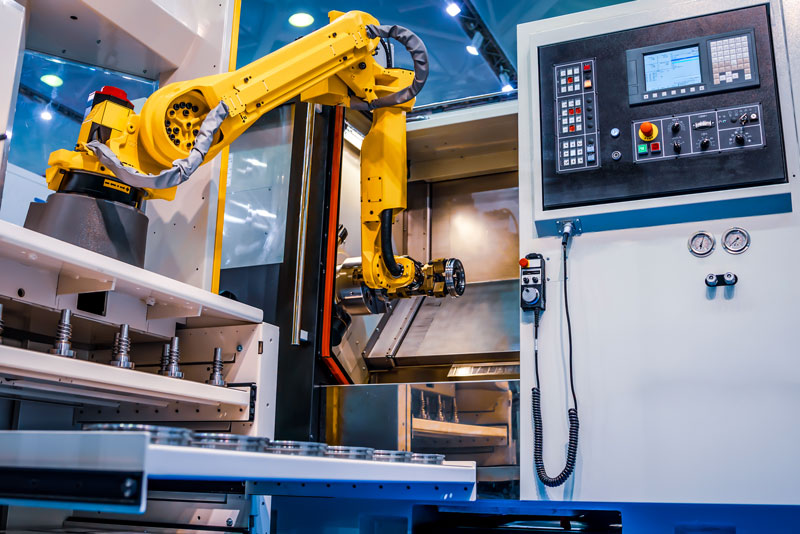 How to become a robot programmer?
Robot programmer jobs are about solving complex industrial manufacturing problems and finding robotic solutions using a robot operating system. If someone is passionate about electronics, gaming, or computers, a career in industrial robotics might be a good option!
It requires technical abilities in these areas:
Robotics Engineering
Mechanics
Electronics
Computer Science
Software Engineering
Work experience and a degree are essential for robot programmers. A relevant technical degree can be earned from a community or vocational college to prepare oneself for this career. It is recommended that a person study automation engineering, robotic technology, or computer engineering.
Many colleges and universities offer 2-year associate's degrees or 4-year bachelor's degrees in multiple automation engineering and technologies. A bachelor's degree may be required to work at a robot manufacturer.
Many programmers work in the industrial automation industry without degrees. With the proper training or certification, one can build a strong career within the engineering service industry. These workers without degrees will often make more money than their co-workers with post-secondary education.
Working as a contractor in the industrial automation industry is a great way to build immense amounts of robotic knowledge for those without college degrees. This makes them extremely valuable, especially if they receive certification in robotic programming from an accredited training source.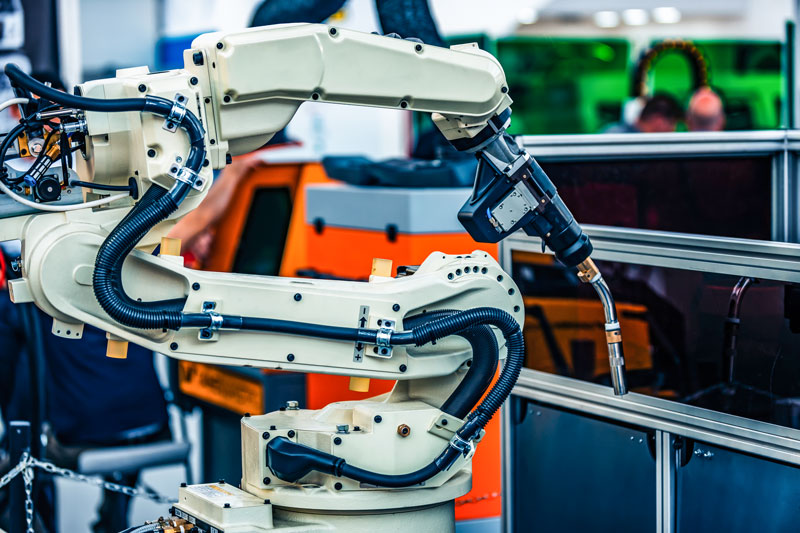 Top skills of a contract robot programmer.
Robot programmers make projects more accessible and safer for simple or complex tasks. Robotic programmers will conduct a detailed analysis of the robot's tasks.
Contractors must learn to work with older software and robot controls, plus the latest state-of-the-art technologies at each customer location. This will also help build an outstanding resume with all of the technologies used during one's robot programming career while contracting.
The top skills gained as a robot programming contractor:
Learn to program different brands of robotic equipment and use their different software.
Validate all robot paths for safety and clearances.
Work on robotic cell layouts.
Troubleshoot and debug robot faults.
Carefully program around fixtures and tooling, allowing for the robot to still move at high speeds.
Increase customer output through decreasing operation cycle time.
Support controls engineers with robot input and output signals.
Train the customer's technicians and engineering staff.
Contract robot programmer jobs:
Most contractors enjoy this job type because of the thrill of working on many new robotic projects. It allows a person to travel to new places and meet new people. In addition, they work with different brands of robotic equipment and experience many new robot technologies. The job schedule can vary depending on the project deadlines, but overtime is often required to complete the job on time.
Any industry that uses industrial robots will need programmers, so choosing a career in any one of these fields is possible:
Automotive
Aerospace
Agriculture
Packaging
Food
Appliance
Healthcare
Manufacturing
Tool and Die
Working a traditional nine-to-five job is only for some. Contract robot programmers can earn a great living, but the job will require overtime and travel. However, finding work as a contractor can be accessible using platforms like JOINER Services. They offer a simple way to connect contractors with new clients while promoting themselves by sharing their profiles.
Robot programming contract work.
Contract robot programmers will help with industrial robot system design, setup, and installation programming. Depending on the client's systems, they may work with different generations of robot models and controllers. Often the technician will perform feasibility studies on new robot applications.
A contractor will not just have to program robots but may also need to troubleshoot and program PLCs. They will often have to be willing to travel to a client's site for an extended period.
They must rapidly and efficiently respond to the client's request for service. They must listen carefully to the client's needs and requirements, often concisely or in stressful situations. The contractor must conduct business ethically and professionally to develop and maintain a good working relationship with the client. A contract robot programmer must be a highly motivated, results-oriented, and driven individual who can quickly and easily adapt to a fast-paced environment.
Contract robot programmer salary:
According to JOINER Services contracting data, contract robot programmers can earn an average salary of around $73,000 yearly, around $6,000 monthly. Many contract robot technician jobs require overtime so that a technician can earn much more throughout the year.
The top 10% of earners in this field make over $100,000 per year. The average contract robot programmer earns an hourly rate of around $35 per hour. Most contract work is based on hourly rates, not salary.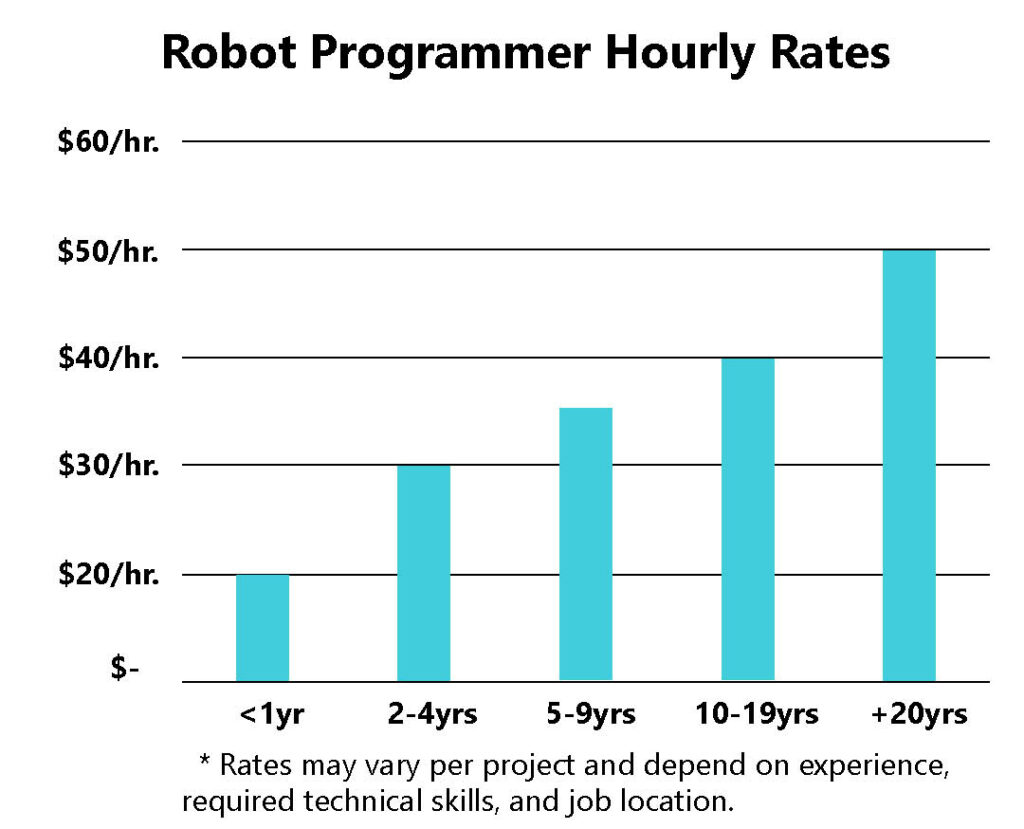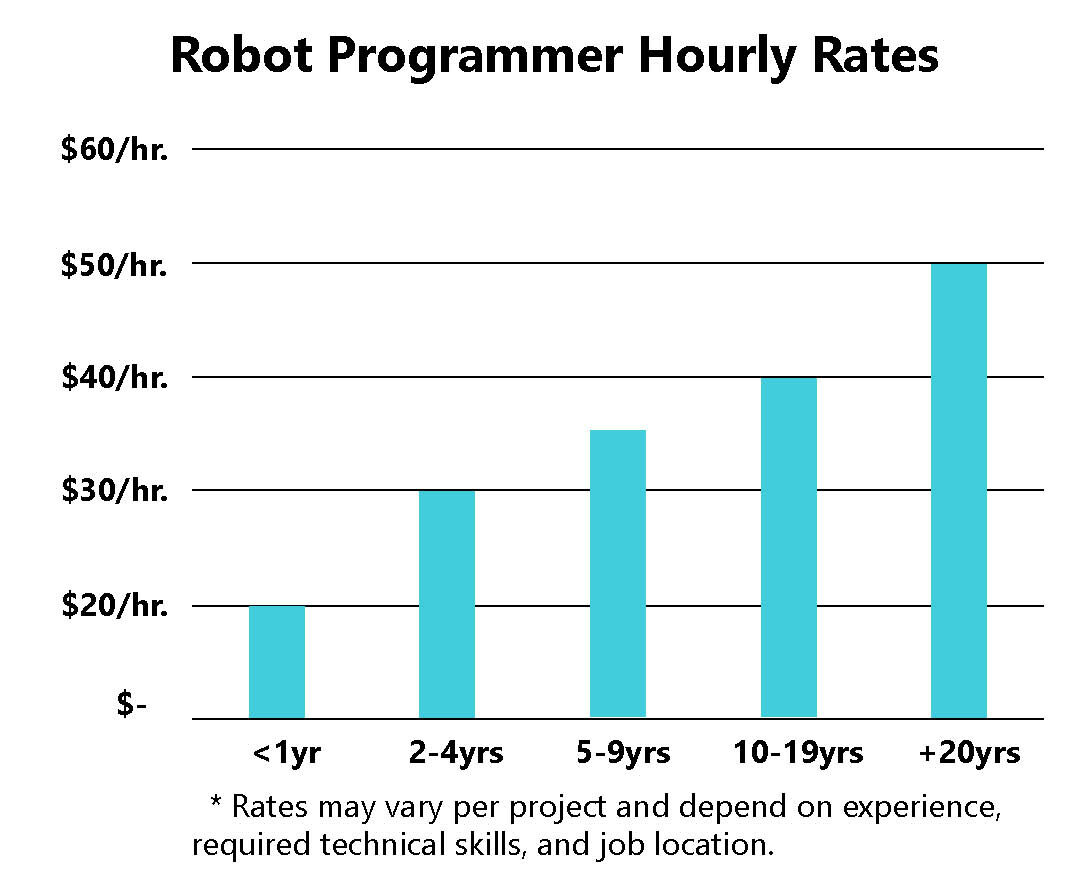 Benefits of contact robot programming.
Contract robot programming can offer several benefits, such as the following:
Expertise: Contract robot programmers typically have specialized skills and experience in robot programming, which can help ensure that the programming is done correctly and efficiently.
Cost Savings: Hiring a contract robot programmer can be more cost-effective than hiring a full-time employee with the same expertise. Additionally, outsourcing the programming work can free up internal resources to focus on other tasks.
Flexibility: Contract robot programming allows companies to scale up or down as needed, depending on the level of work required. This can be especially useful for companies with fluctuating demand or project-based work.
Faster Deployment: Contract robot programmers can often complete programming tasks more quickly than internal staff, as they have a deep understanding of the programming languages and the tools used in robot programming from the past programming experiences that they have had.
Quality Assurance: Contract robot programmers can provide an additional layer of quality assurance, as they can test the programming thoroughly and identify any potential issues or errors before deployment.
LEARN MORE ABOUT CONTRACT ROBOT PROGRAMMING:
Where to find contract robot programming jobs?
There are several resources for finding contract robot programming jobs. Some freelance marketplace websites like JOINER Services allow robot technicians to create a profile and apply to robot programming jobs posted by their clients. Job boards are another great place to find work because they often have postings for contract robot programming jobs. They often can use filters to narrow your search by location, industry, and job type. Contract engineering service staffing firms specialize in placing contract candidates in temporary or project-based positions. They often have jobs listed for robot programming on their websites or social media pages.
Is contract robot programming a good career choice?
The field of robotics and automation is growing rapidly globally, and contract robot programming can be a good career choice for those interested in working in this industry. As more industries adopt robotics technology, the demand for contract robot programmers will likely increase.
As a contract robot programmer, you may work on a project-by-project basis for different clients, which can provide flexibility and various experiences. However, it's important to note that contract work can be unpredictable and may provide a different level of job security than a traditional full-time position. To succeed as a contract robot programmer, you will need strong programming skills, knowledge of robotics and automation, and the ability to work independently and manage your projects.
Whether or not contract robot programming is a good career choice depends on a person's interests, robotic skills, and career goals. The automation industry can be rewarding and exciting for those interested in the industrial sector.
Should a contract robot programmer get certified?
Getting certified as a robot programmer can significantly benefit one's career. It can demonstrate your ability to expand your knowledge in the industrial robot field and increase your wage. However, certification is only sometimes necessary to work as a contract robot programmer.
Various industrial robot organizations offer certifications for robot programming. These certifications typically require hands-on training and must meet specific testing requirements. If you are interested in obtaining industrial robot programmer training, look into these training courses:
FANUC Robot Programmer Training
Yaskawa Robot Programmer Training
KUKA Robot Programmer Training
Kawasaki Robot Programmer Training
Universal Robots Training Courses
Certification can provide credibility to your skills and experience as a robot programmer, which can be especially helpful when applying for contract jobs or if you are self-employed and working with clients. Some companies may require or prefer candidates with specific robot certifications.
It is important to note that certifications do not guarantee employment or that a person will become successful in the industry. The most critical factor in becoming successful as a contract robot programmer is developing a solid set of technical robot skills and gaining experience through working in the industry. If you have these technical skills and experience, you may not need to obtain a certification to succeed as a robot programmer.
Check out these other great articles!
Find Engineering Contract Jobs:
More Engineering Service Resources: