welcome to joiner CAREERS
Weld Engineering
We give self-employed contract weld engineers an incredible platform to showcase their individual talents
and because of their versatility, weld engineers may find customer projects for all kinds of companies, from utilities to manufacturing, contingent on their background knowledge and experience.
Grow your network with the JOINER Services platform and build a career as a self-employed weld engineer
OUR EDUCATIONAL REQUIREMENTS:
4-YEAR BACHELOR'S DEGREE
Welding Engineering Technology
2-YEAR ASSOCIATE DEGREE
Welding Engineering Technology
PROFESSIONAL CERTIFICATION
OR +5 YEARS OF INDUSTRY EXPERIENCE
Do you meet our qualifications?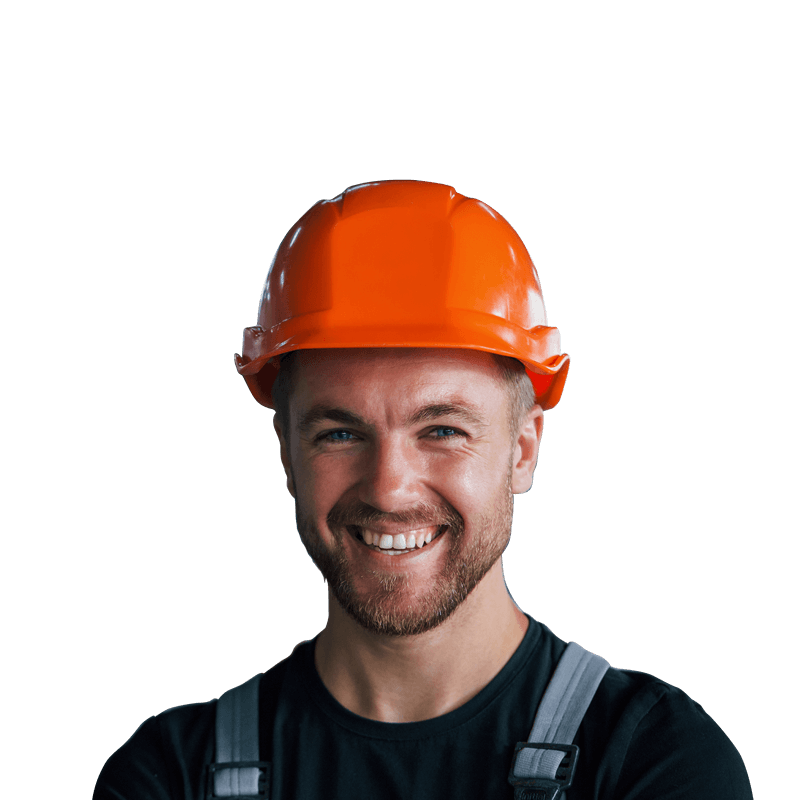 You will have oversight of customers complex weld engineering projects
Our weld engineers must have some knowledge in the following weld or joining processes:
• Laser Welding (LW)
• Gas Tungsten Arc Welding (GTAW)
• Resistance Spot Welding (RSW)
• Shielded Metal Arc Welding (SMAW)
• Projection Welding (PW)
• Drawn Arc Stud Welding (DAW)
• Gas Metal Arc Welding (GMAW)
• Self Piecing Riveting (SPR)
• Gluing or Sealant
• Clinching
Depending on your specific expertise, many projects listed on the platform for weld engineers will introduce you to new clients in different facility locations across the US.
WELD ENGINEERS MUST BE DETAILED FOCUSED
ABLE TO DESIGN
Weld engineers oversee and design complex welding projects. You must know how to read welding codes and customer specifications in order to meet requirements
FILLER MATERIAL SELECTION
Knowing which filler material to use on each application is critical for a contract weld engineer.
EQUIPMENT PROGRAMMING
Weld engineers must have a knowledge of weld controllers and understand the basic programming of these systems.
ROBOT OR CONTROLS EXPERIENCE
Many of these jobs require great attention to detail while programming a robot weld or joining path. Some knowledge of PLC or robot code is always helpful to a customer.
WELD QUALITY
Validate welds by destructive or non-destructive methods.
TRAINING
Contract weld engineers could be asked to train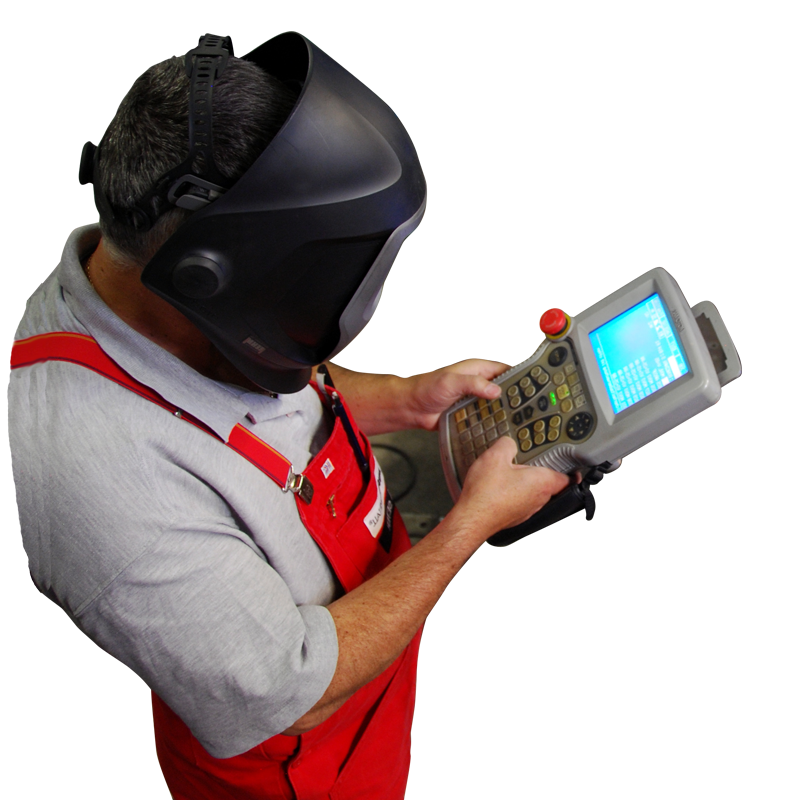 How can JOINER Services help boost your weld engineering career?
Watch this video and find out!
WELD ENGINEER SALARY
A welding engineer salary can vary depending on specific job requirements and experience.
Many weld engineers with robot programming, controls engineering, or other joining experiences and knowledge, will reach annual earnings well over a $100,000.
Flat hourly rates vary per project and are dependent on experience, skills required, and location.
All hourly rates are non-negotiable per contract.
Want to learn more about a career in weld engineering?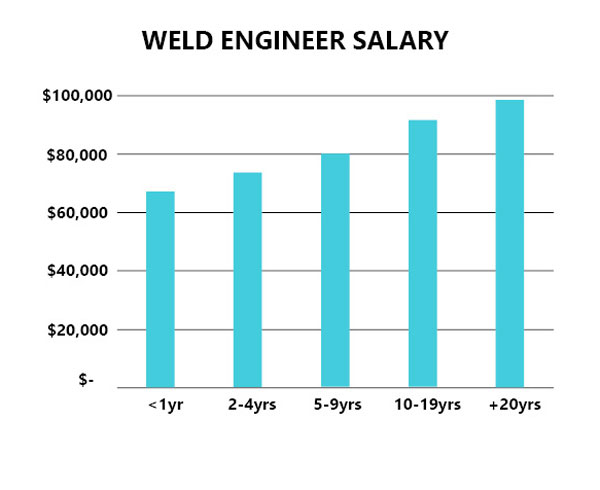 WHAT TO EXPECT AS A SELF-EMLPOYED WELD ENGINEER
WELD EQUIPMENT
Make sure you know the weld equipment incase you need to make repairs or replace parts.
PROGRAMMING
Understand how to set and program welding parameters on the customers equipment.
WELD PROCESSES
It is important to know what the weld processes are used at the customer site.
APPLICATION TYPE
It is important to know what type of weld application you will work with, whether it is a manual, semi-automated or fully automated robotic weld system.
SPECIFICATIONS AND QUALITY
Learn the customers weld codes or specification requirements they use on-site and make sure all processes meet the standards.