welcome to joiner CAREERS
Robot Programming
We support self-employed contract robot programmers with a great platform that highlights their individual talents
and as the automation industry grows and more industries venture into robotics, the need for skilled contract robot programmers is increasing.
Build a network using the JOINER Services platform and boost your career as a self-employed robot programmer
OUR EDUCATIONAL REQUIREMENTS:
4-YEAR BACHELOR'S DEGREE
Robotics or Automation Engineering
2-YEAR ASSOCIATE DEGREE
Robotics Technology
Robotic Technician
ROBOTIC CERTIFICATION
From an accredited program
OR +5 YEARS OF INDUSTRY EXPERIENCE
Do you meet our qualifications?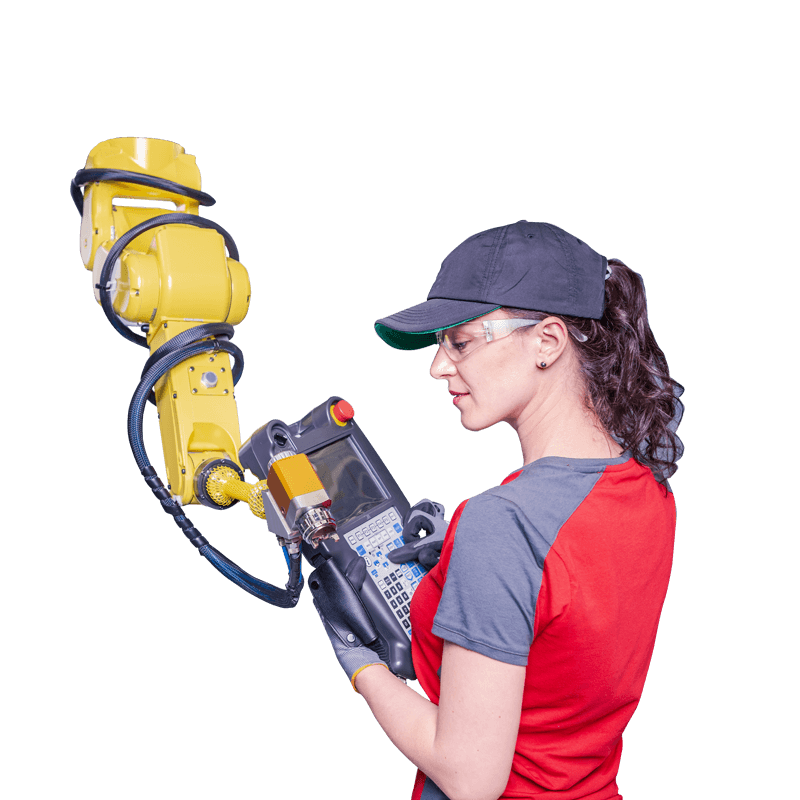 You will be responsible for the customers robotic programming projects
Our robotic programmers must have some experience with programming the most common industrial robots:
• ABB
• Comau
• Fanuc
• Kawasaki
• KUKA
• Motoman
• Nachi
It may be beneficial to also have Cobot experience with:
• ABB
• Fanuc
• Universal Robots
Must have program application experience with:
• Adhesive / Gluing / Sealing
• Assembly
• Machine Tending
• Material Handling
• Mechanical Deburring / Cutting / Grinding
• Painting
• Picking / Packing / Palletizing
• Welding / Joining
Your specific programming knowledge may determine which projects you qualify for that are listed on the platform, and this could introduce you to new client locations across the US.
ROBOT PROGRAMMERS ARE TIMING ORIENTED AND EXTREMELY FOCUSED
AID IN DESIGN
As a robotic programmer you may be asked to assist a customer with the design of a robotic cell, and you will need to understand each robots work envelop and manufacturing prints.
SIMULATION
Understanding the movements of the robot is critical so pre-installation simulations can be created and code can be written and tested prior to launch.
START-UP
After installation is completed and software is downloaded, robot paths must be created, and points touched-up according to customer specifications.
INTERFERENCE ZONES
It is absolutely critical that the robots do not crash, so setting up interference zones will help keep your customers equipment safe.
CYCLE TIME
The goal of every robot is to be as efficient as possible and it's your job to get it there.
TRAINING
Contract robot programmers may have to train the customers robot technicians or maintenance staff.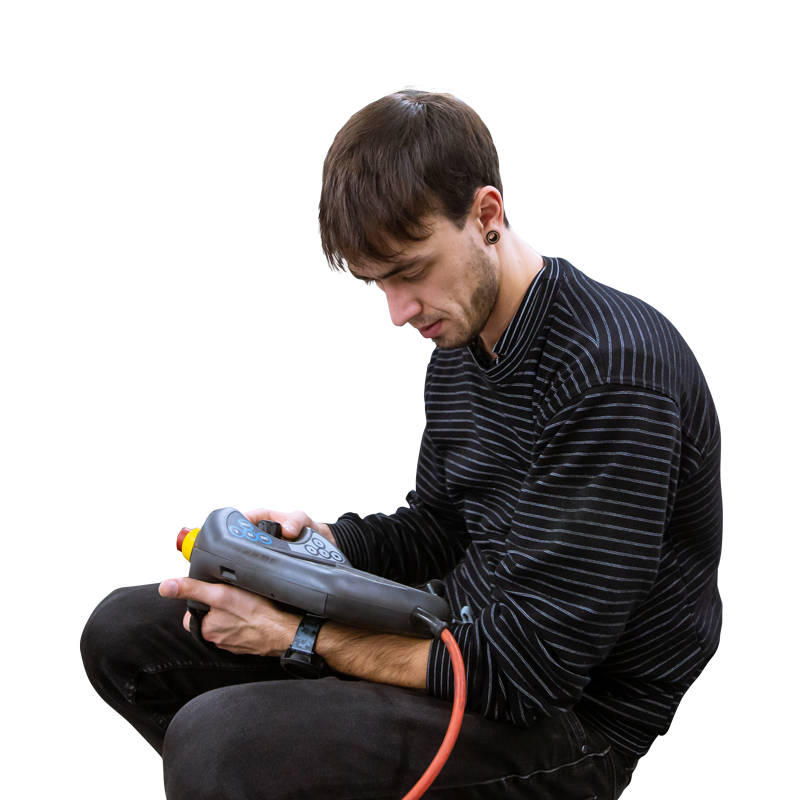 How can JOINER Services help you with your robot programming career?
Check out this video!
ROBOT PROGRAMMER SALARY
Automation is the key to increased production and profitability and robot programmers will get paid a high salary for their role.
Many robot programmers with controls engineering, or weld engineering knowledge, will reach annual earnings well over a $100,000.
Flat hourly rates vary per project and are dependent on experience, skills required, and location.
All hourly rates are non-negotiable per contract.
Want to learn more about a career as a robot programmer?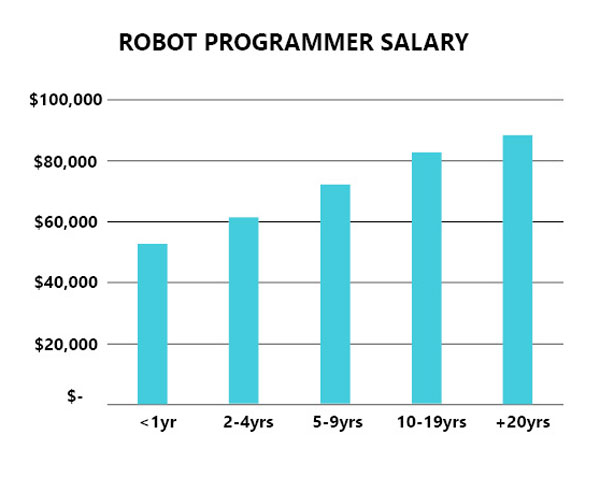 WHAT TO EXPECT AS A SELF-EMLPOYED ROBOT PROGRAMMER
ROBOT SOFTWARE
Make sure you understand how to perform backups and upload data to the controllers.
ROBOT EQUIPMENT
Know the customers equipment and learn how to replace damaged or fix parts on the robot.
ROBOT APPLICATIONS
Know what applications you are expected to program
ROBOT PROGRAMMING
Understand cycle time requirements and paths that need to be created to complete the robot tasks.
SPECIFICATIONS AND QUALITY REQUIREMENTS
Make sure all specifications are met and the robot meets all requirements or tasks set by the customer.