welcome to joiner SERVICES
Design Engineering Services
Design engineering services with qualified design engineering professionals.
Our platform's contract design engineers can help make your products and systems to specification. The design engineering professionals using our engineering service platform have the computer-aided design experience your business requires. In addition, the industrial design experts who use our service can help with product development. Outsourcing your project's design engineering services can help ensure a high-quality product without consistent overhead costs.
Design Engineering Educational Requirements:
Our design engineer's educational backgrounds are verified
4-YEAR BACHELOR'S DEGREE
CAD Design Engineering
Product Design Engineering
Mechanical Engineering
Structural Engineering
Manufacturing Engineering
2-YEAR ASSOCIATE DEGREE
CAD Design Engineering
Product Design Engineering
Mechanical Engineering
Structural Engineering
Manufacturing Engineering
PROFESSIONAL CERTIFICATION
Society of Automotive Engineers
OR +2 YEARS OF INDUSTRY EXPERIENCE
Check out our design engineering services!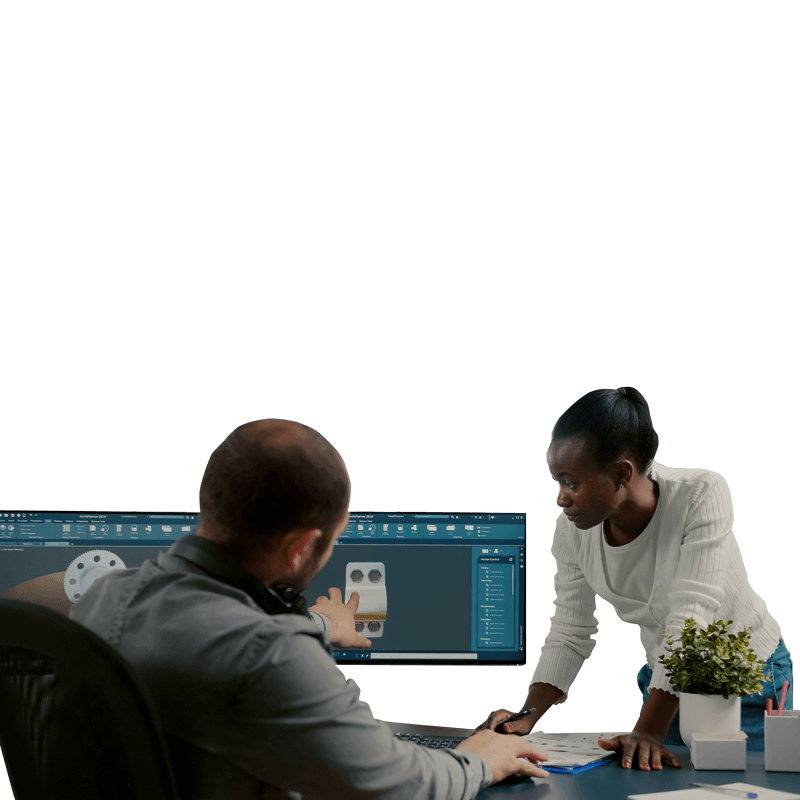 Let our contract design engineering professionals help make your project ideas a reality
Our design engineers will have CAD knowledge in at least one of the following programs:
• Autodesk AutoCAD
• Inventor
• Catia
• SolidWorks
• Autodesk Alias
• Creo
• ICEM Surf
• NX
• Fusion 360o
Design services at the click of a button!
Design Engineering Services:
DESIGN CONCEPT OR DESIGN DEVELOPMENT
Our contractor's technical expertise helps clients design, build, and maintain their world-class products. They can often transform your ideas and visions into manufacturing and then commercialization. These designers can also help provide innovative solutions to concept projects. Design engineers will work directly with the client's team to understand your standards and product background to lead and complete the concept phase.
DESIGN TESTING OR RAPID PROTOTYPING
Design engineers can help companies develop new products or revise current models, plans, systems, or products. In addition, they will help build prototype parts, determine product feasibility, and can often assist in providing a system's projected cost. Frequently, they are asked to assist with the rapid prototyping of new designs. They often use unconventional manufacturing processes like additive manufacturing by 3D printing components for quick analysis.
INSTALLATION OR DESIGN INTEGRATION
Their design solution can help reduce future field issues if properly designed within the chosen specification. In addition, decrements. They can help integrate existing products or modify a detailed design, so the parts work during production. Design engineers will ensure the mechanical design of pins, locators, nests, and fixtures will be appropriately integrated with the mechanical components of a part.
QUALIFICATION OR DESIGN INSPECTION
The engineer must verify their designs and inspect them for irregularities compared to the design prints during the design process. In addition, these experts must put their parts through various simulation testing or feasibility studies to help them validate the piece's quality. Clients might also request a detailed analysis of the design of each component so they meet ISO standards.
PRODUCT DESIGN SUPPORT
Contract design engineers are precious to a corporation because they have seen many different products, from electronics, products, systems, industrial design, or structural design. They can use this experience to help give a new perspective to any program. They can also support existing products for a design team that may be overloaded with work or only needs temporary assistance. Having the technical expertise of a qualified design contractor will relieve the client's workforce to let them focus on other major project tasks. 
DESIGN ENGINEERING TRAINING
They can also provide design services for training a company's designers or engineers. These experts deeply understand the design process and product development, so they know the nuances of the modeling software. Because most contractors will have a lot of experience in many industries, they can help train staff on related services in the design industry.
.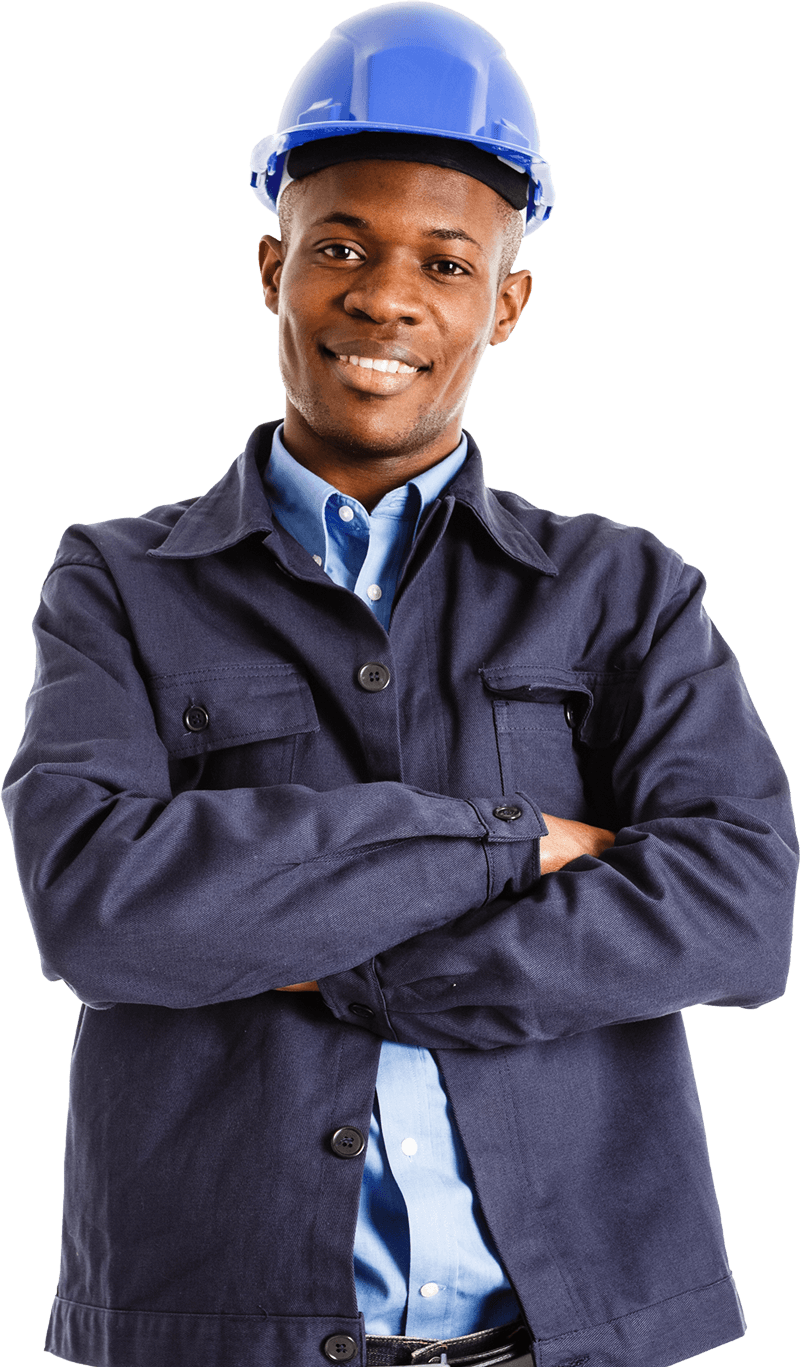 Learn about design engineering services.
Watch this video!
DESIGN ENGINEERING SERVICES
JOINER Services supports individual design engineering contractors on our engineering service platform. Before joining our platform, our design engineers undergo a detailed screening process. Once approved, each contractor creates a unique profile to promote their design services for clients. Clients can search for potential designer candidates by skill sets and other valuable criteria, ensuring our clients select the best professionals for their projects. Sign-up here and see how our design engineers can help your company succeed on your next project or improve your current production line.
Trusted and Unbiased Reviews
Once a design project is complete, the manager over the contractor will complete a brief survey to determine the contractors:
STAR RATING
Not your average star rating, as we base it on 10 questions referencing the contractor's attitude, work performance, and overall experience.
WOULD HIRE AGAIN PERCENTAGE
Client's rate if they would hire that contractor again for another project.
SKILL VERIFICATION
The client will verify the technical skills that the contractor used during the project.
CUSTOMER TESTIMONIAL
Clients can give a brief written review of the contractor's performance and work experience.
Your design engineer is just a click away!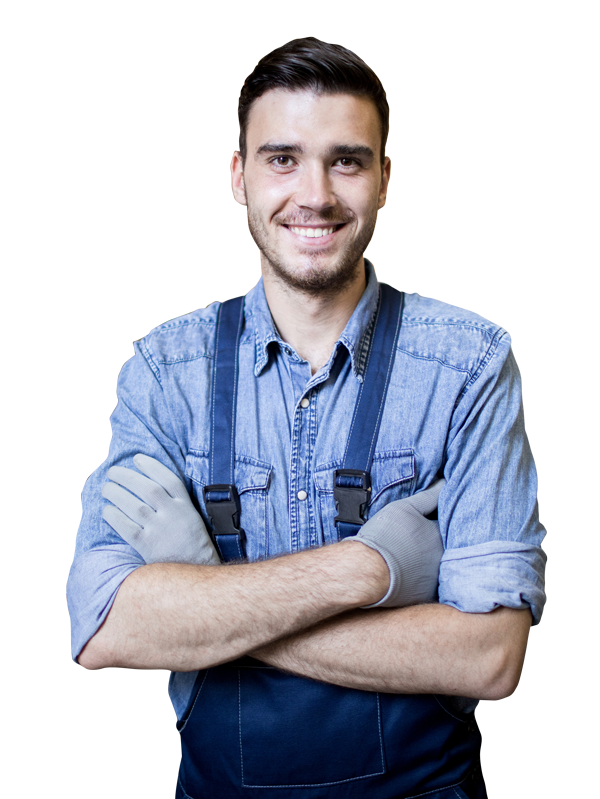 Contract Design Engineering Service Questions:
CAD MODELING SOFTWARE
What is the CAD modeling software your company uses? What level of expertise is your company looking for? What product materials are used, so the software reflects the actual application? Will any product simulation need to be completed?
TYPE OF DESIGN WORK
Will the designer work on mechanical systems, smaller components, an electrical system, equipment, or a cell layout? To provide the best engineering services, the engineer must understand the engineering design scope. Does the contract design engineer have experience with the client's manufacturing process? If they are building systems, will they work in a larger group with mechanical engineers or product engineering staff?
KEY DESIGN PERSONNEL
Who are the main points of contact the engineer should communicate with during the project; project managers, the engineering team, and the design team? They must know the design process and the workforce structure of the client's business. Is the contract design engineer responsible for any project management?
DESIGN TIMELINE AND DATES
When are the design freeze dates? What is the product lifecycle? Is any rapid prototyping being developed? When will the product go to market?
DESIGN SPECIFICATIONS AND DESIGN QUALITY
What are the industry specifications for the design services requested? What are the quality requirements for production parts compared to development products? Who is responsible for the design analysis of the products sold? Does the contractor need to learn more about the specific standards used at the facility?