What does a contract weld engineer do?
Contract weld engineers are responsible for their client's welding and joining projects. They ensure projects meet client specifications, welding codes, and welding process requirements. A contract welding engineer brings expertise and experience to a project. They have seen many weld applications and processes and have worked in many manufacturing industries.
Contract weld engineering services generally provide on-site engineering at each client location. Depending on a contract weld engineer's manual welding experience, they can assist with on-site welder training courses and help with welder qualification. Companies can tap into this expertise by working with a contract welding engineer to ensure their welding projects are completed safely and efficiently.
Contract welding engineering provides companies with worker flexibility. These companies can use a contract welding engineer on a project-by-project basis rather than hiring a full-time employee. This allows them to bring in specialized expertise as needed without incurring the costs of a full-time employee
Contract Weld Engineering Job Description:
Provide weld efficiency studies to identify consumable costs.
Read welding prints, understand welding codes, and verify weld symbols on prints meet client requirements.
Know the clients' cycle time restraints, and meet production targets.
Maintain a high-quality standard throughout production.
Identify which welding inspection methods to be used on each weld application.
Assist with robot programming of automated welds.
Create and maintain welding procedure specifications (WPS), procedure qualification records (PQR), and other technical reports.
Identify which filler material is required and used for each application.
Validate weld quality through destructive and nondestructive testing methods.
Train welders and assist with qualification tests.
Understand the clients' consumables and spare parts needs for each welding process.
Successfully implemented welding processes and equipment during the startup, installation, and production phases.
How to find contract weld engineers?
Finding a contract welding engineer can be very difficult if someone does not know where to look. To find talented weld engineering services, one can quickly look at an engineering service platform like JOINER Services weld engineering section. Finding the right individual with the proper welding and joining background is critical for a business to succeed.
Types of Welding Processes:
Resistance Spot Welding (RSW)
Projection Welding (PW)
Drawn Arc Stud Welding (DAW)
Gas Metal Arc Welding (GMAW or MIG)
Flux Cored Arc Welding (FCAW)
Gas Tungsten Arc Welding (GTAW or TIG)
Shielded Metal Arc Welding (SMAW)
Submerged Arc Welding (SAW)
Laser Welding (LW)
Brazing or Soldering
Some highly skilled weld engineers can also help with these types of mechanical joining processes:
Mechanical Clinching
Self Piercing Riveting (SPR)
Gluing or Sealant Applications
Flow drill screwing (FDS)
When searching for a welding engineer, businesses often want to see more than a resume when identifying an applicant for a contract project. They would like to see references from previous employment and a rating system to help them decide. With engineering service platforms like JOINER Services, companies can now decide to use an unbiased resource of talent to find the right person for their project.
With qualified staff, a calculated plan, and a well-managed team, the right weld engineer can ensure a project is appropriately qualified and meets all specifications. Then, the project will be successfully implemented over the entire project using certified welders, weld engineers, and the proper welding or joining method.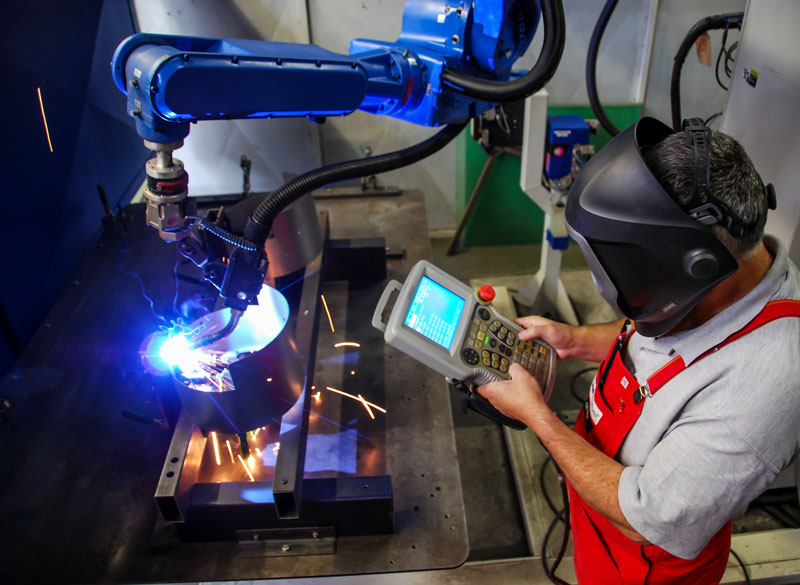 How to become a weld contract engineer?
Education is the first thing to consider if someone wants to become a weld engineering contractor. Many colleges and universities across America offer a 2-year associate's degree in welding engineering technology or weld engineering.
If someone is interested in a 4-year bachelor's degree, Ferris State University offers one of the country's best weld engineering technology programs. In addition, the only place in the United States to receive a Master of Science in Welding Engineering is The Ohio State University.
Often working as a weld engineering contractor right out of school is a great way to build experience in the automation and manufacturing industries. These younger workers find that they can travel to new facilities monthly, if not weekly, and experience a vast amount of welding and joining processes in an extremely short time, setting a great foundation to start their careers.
Becoming a welding technician without a degree is also possible through years of experience and certifications through the American Welding Society (AWS). In addition, many AWS certifications can boost one's career as a welding technician that can be completed over a few weeks or months compared to years of getting a degree.
The American Welding Society offers a list of training programs that include; certified welding inspector, certified welding engineer, certified welding supervisor, and many more. People who already have their welding degree and a certification from the AWS are on the fast track to becoming senior welding engineers.
After one develops experience within their industry, someone may decide to become a weld engineering contractor. Contract welding engineering jobs requires in-depth knowledge about multiple joining processes that one may not get working solely for a single company. In addition, some contract weld engineers have had previous experience as a lead or were a welding supervisor in a management position over other weld engineers and welding technicians.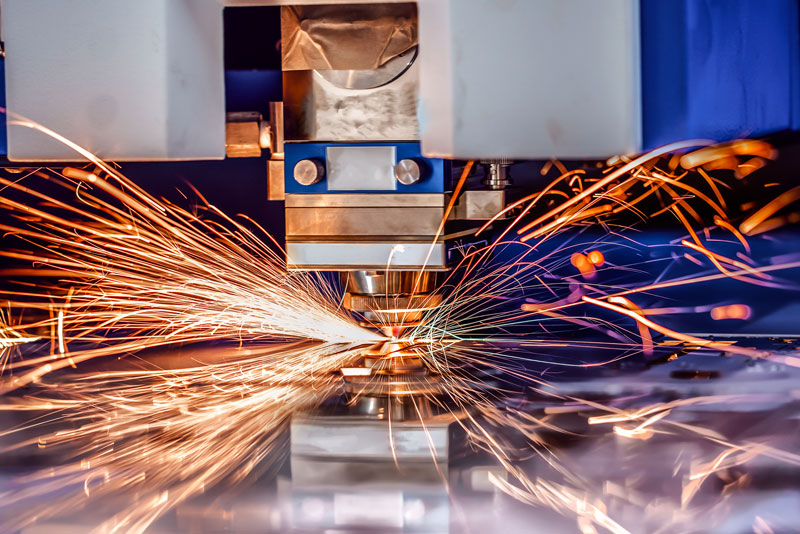 Top skill requirements of a contract weld engineer:
Those working on contracts in the engineering service industry will work with some older technologies, but most clients will have the latest engineering and scientific joining technologies. While on projects, these welding engineering professionals will see their resume experience rapidly grow.
Top skills of a contract weld engineer:
Learn how to repair different welding equipment and replace consumable parts.
Ensure all weld safety protocol is in place.
Program welding and joining parameters.
A deeper understanding of materials and chemical behaviors during the welding process.
Troubleshoot or debug welding processes and equipment.
Know different manual, semi-automatic, and automated systems.
Comply with client specifications and standards of welding or joining codebooks.
Assist with infrastructures between automated robots and controls automation systems.
Create new weld concepts or designs for new products.
Can provide a variety of manufacturing services.
Understand the basics of how to provide technical support for weld equipment.
Learn new welding technology and understand the welding operation.
Determine quality assurance for a range of welded materials.
Comprehensive understanding of the manufacturing process.
A greater perspective of materials science and how it relates to welding.
Contract weld engineer career path.
People enjoy working on a contract because of the "revolving door" of change one experiences working on projects with new clients. As a contract engineer, the challenge one will face is the adrenaline rush that often drives people to this type of work.
This kind of contract work has long days and hours, but helping clients is rewarding. Client projects at every location are different, which drives many into this type of job type, and why it is so easy to become an experienced welding engineer.
Contract Weld Engineering Industries:
Automotive
Aerospace
Agriculture
Construction
Defense
Heavy-Equipment
Marine
Manufacturing
Tool and Die
What is best for the person looking for a new career is always up to that individual. For example, contract engineers can often afford a very nice lifestyle due to the high earnings one can make throughout the year, but often it requires a lot of travel. If that interests you, engineering service platforms like JOINER Services offer ways for contract weld engineers to promote themselves and reach more clients.
Contract Weld Engineer Salary:
According to JOINER Services data, contract weld engineers earn an average wage of $125,000 annually. If those individuals decide to become self-employed, they could see another 10-20% jump in annual earnings, which they could easily earn well over $150,000 annually. Performing engineering contract work sees an average annual earnings jump of 20-30% compared to a traditional W2-employed weld engineer.
Weld engineers are often some of the highest-paid engineering service contractors because many have skills in robot programming and knowledge of controls engineering. An experienced welding engineer with a welding certification is in such high demand that their salary can be double the average.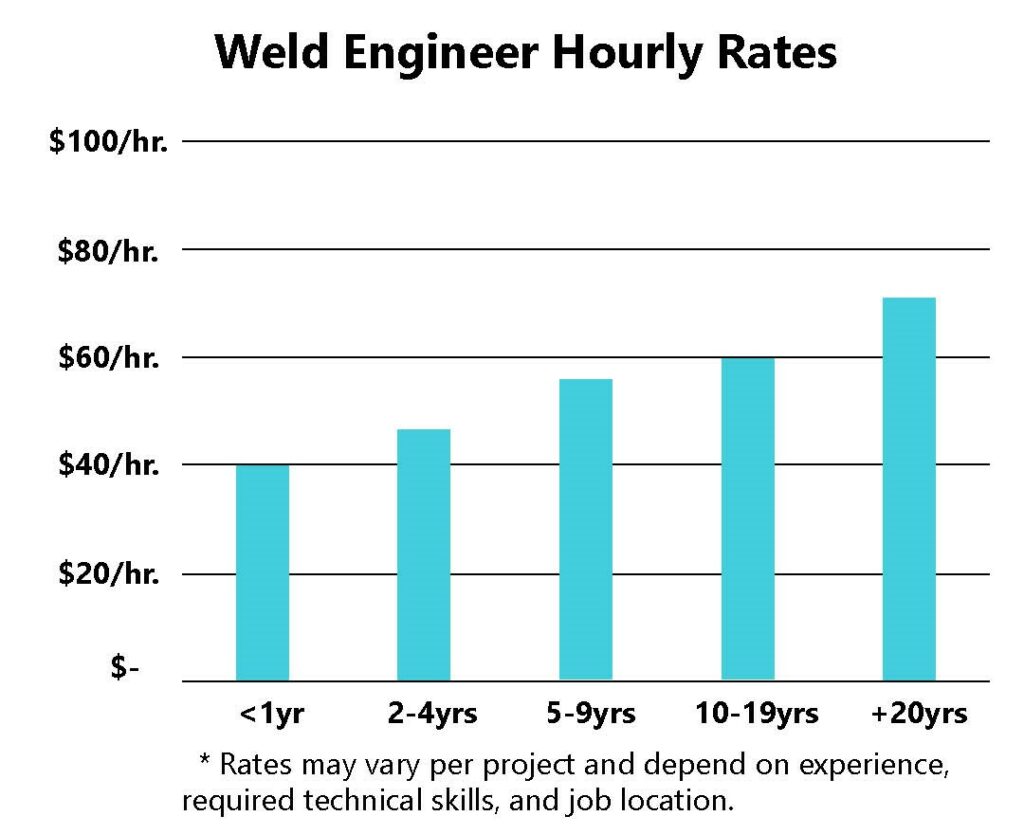 LEARN MORE ABOUT CONTRACT WELD ENGINEERING:
What are contract weld engineering job responsibilities?
Contract welding engineers are responsible for designing and overseeing the welding process in various manufacturing industries. Below we list four primary responsibilities:
Develop and Implement Welding Procedures: Welding procedures must meet specific customer requirements on each project. This involves evaluating the properties of the weldment materials and determining the appropriate welding process and type of equipment.
Weld Inspection: Contract welding engineers are critical for the weld quality control process. This includes inspecting welds to ensure that they meet the necessary standards, including destructive and nondestructive testing methods to verify the strength and integrity of the welds.
Welder Training: Contract weld engineers often must perform weld training for the client's engineering staff or weld technicians. Sometimes they are asked to teach an organization's welders proper welding techniques and set up welder qualifications.
Welding Safety: Contract weld engineers help companies complete their welding projects safely and efficiently. These contractors have experience reviewing current welding applications and new installation projects, ensuring they meet all safety regulations.
Is contract weld engineering a good career choice?
Contract welding engineering can be a great career choice for individuals who are interested in learning multiple welding applications and processes. Working as a contract engineer can also be very lucrative, but often they must travel away from home for work. Some of the potential benefits of a career in welding engineering include the following:
Challenging Projects: A welding engineer will see many new, exciting, and challenging projects working as a contractor. These projects are often very different, as no customer weld project is ever the same as the previous project.
Higher Wages: Welding engineers often earn a great wage as a contractor. Most earn above the average wage of a welding engineer in the United States of $85,000.
Constantly Learning: These engineers gain tons of experience and expertise in the welding field contracting. They learn about new welding equipment, systems, processes, and applications on every job.
New Work Environments: As a contractor, the welding engineer will have opportunities to work in various industries. These new work environments will help develop their technical welding skills and help build their welding experiences.
A career in contract weld engineering can be an advantageous choice for individuals interested in the technical aspects of welding. It is important to note that contract welding engineering can be very demanding, as the job requires them to have the ability to work well under customer pressure, have a strong work ethic, and be independent critical thinkers.
How to gain the most experience as a welding engineer?
To gain the most experience as a welding engineer, you should consider the following these six tips below:
Pursue a degree in welding engineering or a related field such as materials science, industrial engineering, or mechanical engineering. This will give you a strong foundation of welding principles and help you develop the technical welding skills needed to be successful in the industry.
Get hands-on experience through internships or co-op programs. These programs can provide valuable on-the-job training and the opportunity to work with experienced welders and welding engineers.
Seek out opportunities to work on various welding projects through contracting. The more diverse your experience, the more versatile you will be as a welding engineer. Contracting will also give you many opportunities to work overtime, which will give you more chances to learn.
Stay up-to-date on the latest welding technologies and techniques. This will help you stay competitive in the field and ensure that you use the most effective welding methods on your projects.
Consider obtaining professional welding certification. The American Welding Society (AWS) offers several certification programs for welding engineers. These certifications can demonstrate your expertise and enhance your credibility in the field.
Network with other welding professionals. Attend industry events, join professional welding organizations, and seek out weld engineering mentors who can provide guidance and support as you grow your weld career.
Data Resources:
Check out these other great articles!
Find Engineering Contract Jobs:
More Engineering Service Resources: