Project management jobs in Michigan are on the rise, so in this article, we will share lots of project management advice on the job market. If you are new to project management or a seasoned professional, you will find valuable management information and insights to help you lead successful projects and achieve your professional goals.
Project Management Jobs
During a quick search on any recruiter's website, you will find hundreds of project management jobs in Michigan. Michigan's economy is heavily based on manufacturing, automotive, engineering, and health care, and because of this, Michigan ranks at the top of the country in project manager jobs. These industries have boosted this part of the country, as many people are taking advantage of these available project management jobs in Michigan.
What do project managers do?
Project managers are responsible for organizing, planning, and overseeing projects from start to finish. They ensure that projects are completed on time, within budget, and to the organization's satisfaction. Below we list some specific responsibilities of the project managers job description:
Developing project plans and schedules
Identifying and managing project risks
Allocating project resources (e.g., people, equipment, funding)
Communicating with project team members
Tracking and reporting on project progress
Making decisions to keep the project on track
Managing project team members and contractors
Ensuring that the project delivers the desired results
Close the project
Project managers may work in various industries, such as construction, manufacturing, and engineering, and can be found in private or public sector companies.
Types of project management jobs in Michigan:
Senior Project Manager
Project Manager
Assistant Project Manager
Product Manager
Technical Project Manager
Program Manager
Did you know?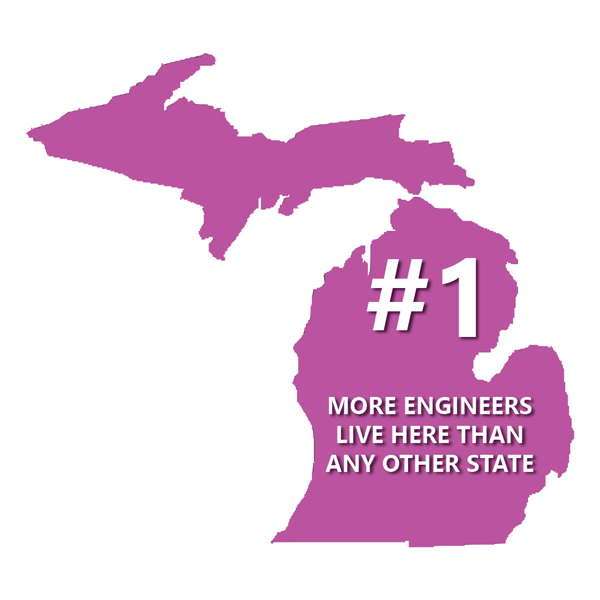 What are project management styles?
Before starting any job search, it is important to understand the type of project manager you are or will become. Below are the four types of management styles.
Visionary Management Style – This management style is very goal-oriented, which inspires trust between co-workers as they are also very flexible when difficulties present themselves. This person is very intelligent and inspires others with their long-term approach to the business.
Democratic Management Style – This manager likes to collect feedback from their team and encourages debate while allowing everyone to speak. This person is a phenomenal communicator and has an open mind for decision-making.
Coaching Management Style – This management style shows they care about the success not just of the project but of the individual team members, as they are always willing to share experiences or advice. This person is a great listener and has built trust with their team while having strong problem-solving skills.
Laissez-Faire Management Style – This manager is extremely hands-off and encourages their team to take the initiative in the direction of a project. This person trusts their team members and has great conflict management skills.
Do project managers need a degree?
A project manager job description will likely require a college degree in management or several years of experience within your applied industrial sector. For those jobs that require an education in management, many colleges and universities in the state of Michigan offer degrees in project or program management, and some provide online learning.
Project management universities in the state of Michigan: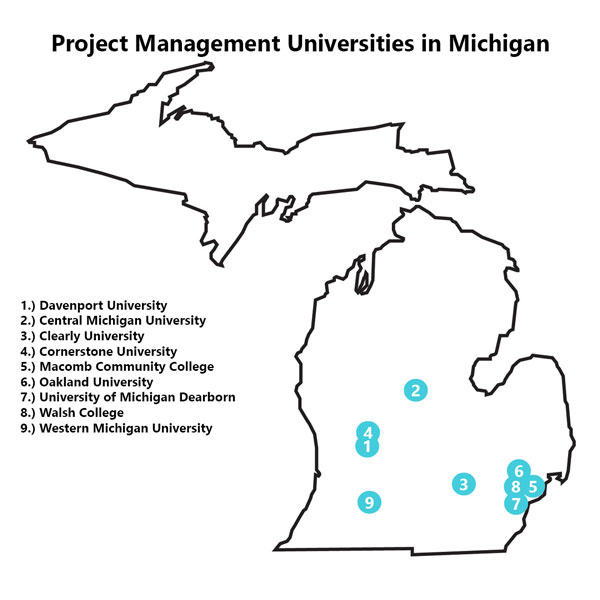 Project management certifications.
Often times a junior project manager or an associate project manager will look to further their education through management certifications. Below we list great places to get program management certifications if a person wants to further their management education or get a job in a management field.
Four basic functions of management:
Below we describe the four basic functions all project managers should understand.
Planning – You must plan when to complete tasks and objectives to meet deadlines and the project budget targets. This means it is critical to understand the project scope and the supply chain around the project.
Organizing – It is necessary to organize and schedule the tasks in a way so each team member on the project is continually making progress within their individually assigned projects.
Leading – You should be confident with your communication skills and support the technical skills of your team members, so they feel a sense of direction with your leadership.
Controlling – You must always have control of your team and monitor all phases of the project while ensuring you stay on time and within budget.
Project managers responsibilities.
If you're interested in getting a project manager job in Michigan, you need to be prepared for the fact that you will have to be responsible for any project tasks. While some project managers are involved with just one project, many manage multiple projects. You'll be required to handle numerous responsibilities if you want to have a successful career in your field.
Depending upon the industrial sector, you will acquire different management responsibilities tasks from managing installations, new product development, or general day-to-day operations. A project manager will work with any team member throughout the organization that can help complete project tasks.
Applying for project management jobs.
Below we list things to consider and prepare before you apply for project management jobs in Michigan.
Qualified applicants should understand what type of management position the company is looking to fill. If you have a background in engineering, choose a job that deals with manufacturing. If your experience is in finance or healthcare, you might be more suited to those fields.
Decide on what area of the project you would like to be involved with that piques your interest. Do you want to be involved inter-company in the early stages of a project, or be customer-facing towards the end of the project, or perhaps both intrigue you?
Do you want to manage projects or people? Many project management jobs look for project oversight or someone to lead a project, while others need you to manage people and projects.
Top project management companies in Michigan: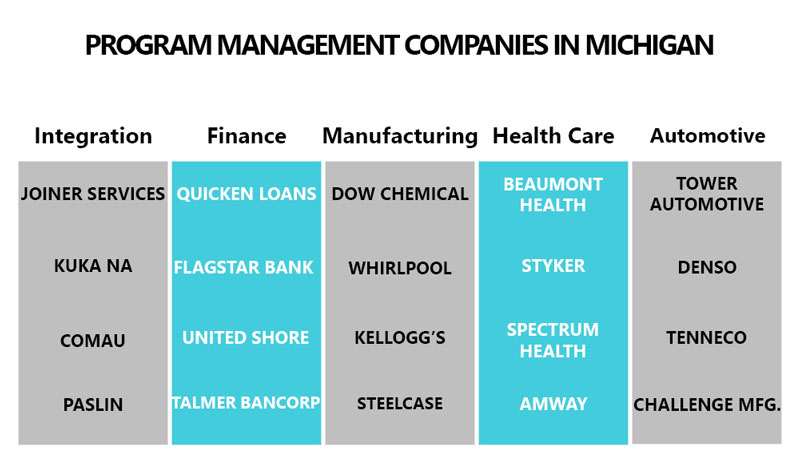 How to get a project management job in Michigan?
The Internet is an excellent resource for information about the companies listed above. It's always a good idea to check out the company's website that posted the project manager job opening. It is essential to read up on the company's background to understand what the organization can offer you on a financial and personal growth basis.
Research the company's profile before applying because a project manager job will be tasked differently at integration, automotive, or manufacturing companies compared to healthcare or financial companies. Be critical of your current search criteria because you should find something that challenges you mentally and that you also enjoy doing every day.
How much do project managers make in Michigan?
Once one achieves either a degree in management or gains the required work experience, one will be able to show your future employer that one can be a successful project manager and is expected to be paid an average salary of around $77,000 in the state of Michigan.
Contractors and hourly employees often earn more because of overtime and the type of projects they work on that require more than 40 hours a week. A senior manager or someone with certification is likely to earn more than an entry level employee without those skills.
.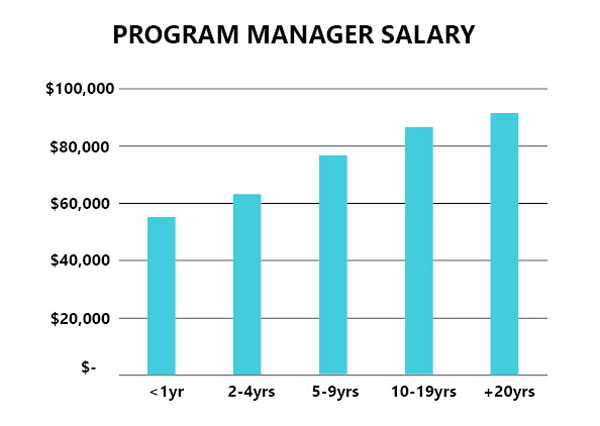 What is the average salary range for project management jobs in Michigan?
A variety of people want to get into the field of project management. Many of these project management jobs require a high level of responsibility but also allow for a more considerable salary potential because of the accountability necessary to be in this type of position. You also have a terrific opportunity to work in various sectors, which provides opportunities to grow your career.
Below is a diagram that shows some featured jobs projected salary ranges for each sector of business.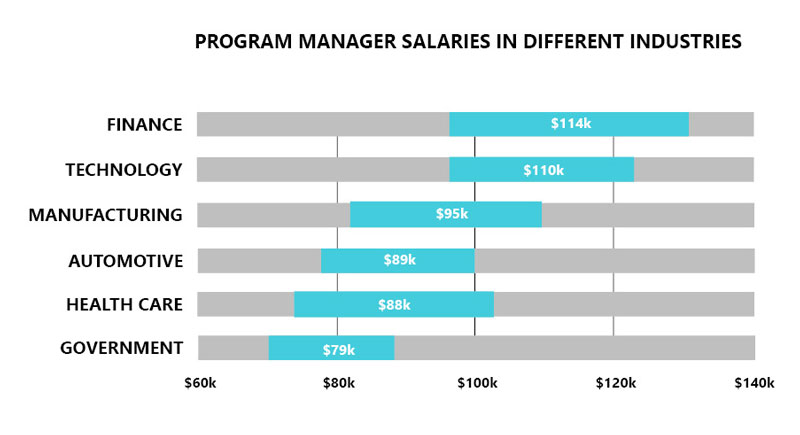 A career in project management.
There are numerous project manager jobs available in Michigan, and you can choose one that suits you best. If you want to go into project management quickly, the best way is with a four-year bachelor's degree in a specific industrial sector. This title can be held for those who still need to receive a degree in management but have gained management experience through years of working within the industry.
As you have read, many project manager jobs are available in Michigan, but it is up to each individual to determine which sector you enjoy working in. If you consider going down the road of self-employment, look to engineering services platforms like JOINER Services, which will highlight your individual talents and put them on showcase to all business industries within the state of Michigan and around the United States.
FREQUENTLY ASKED QUESTIONS:
What is project management?
Project management is the process of organizing, planning, and completing tasks, which sometimes includes overseeing the workload of the whole team to achieve a specific project plan. This includes managing project constraints, the scope of work, the timeline, project cost, quality control, and the project's resources. The goal of a project manager is to deliver a successful project that meets or exceeds expectations and is completed on time and within budget constraints.

They must apply knowledge and management techniques to complete a project according to specific requirements. Project management breaks down into three simple buckets. The first is identifying the problem. The Second is developing a plan to solve the problem, and the third is executing the plan until a solution has been resolved.
Why is project management important?
Project management is important because it helps to coordinate independent tasks and oversee multiple steps within a project. This allows for better alignment of project goals, efficient use of company resources, effective communication, direct timelines, and proper decision-making. Good project managers can help to identify and mitigate risks to ensure that projects are completed on time and within budget. Plus, project management is critical in helping organizations achieve their strategic company goals and meet overall objectives.
What is program management vs. project management?
Program management and project management are essential practices for ensuring that projects are correctly done, on time, and within budget constraints. However, we list some critical differences between management types below:

Program management – This is the coordination and oversight of multiple related projects, often intending to achieve a larger organizational objective. Program managers are responsible for aligning project objectives, managing interdependencies among projects, and making strategic decisions that impact the entire program.

Project management – This is the process of planning, organizing, and overseeing a single, specific project. Project managers are responsible for developing project plans, allocating resources, tracking progress, managing tasks, and making decisions to keep one particular project on track.

In summary, program management is a higher level of management that looks at multiple projects as a whole, while project management focuses on a singular project.
Are project management certifications worth the effort?
Professional certification from the PMI, IPMA, or other accredited sources, can show your employer or future employers your capabilities in project management. Determining if certification can give you the added skill needed to build a career depends on each person's unique professional situation and personal career goals. Often employers like having their project managers with at least one type of management certification, but many job opportunities will be free of certification requirements.

If you want to improve your annual management salary, then certification may be something you would be interested in attaining. According to sites like Payscale, they see a median income increase for those who have completed program management professional certifications.
Data Resources:
Check out these other great articles!
Find Engineering Contract Jobs:
More Engineering Service Resources: