Whether you are considering a career as a contract engineer or thinking about hiring a contract engineer for temporary assistance on a specific project, it is important to know what a contract engineer does. This article will discuss the types of engineers, contracting benefits, and tips for starting a contract engineering career.
Contracting or freelance contract work is a building block to a strong career foundation and is becoming very popular in many industries. It provides a lot of freedom and the flexibility of often choosing the work you do. Many engineering contractor positions have recently started to grow in demand and popularity. Some of these positions directly result from the global expansion in automation and manufacturing.
How to become a contract engineer?
Earn your high school diploma. You will want to choose Science, Technology, Engineering, and Math (STEM) classes in High School. These will help shape your engineering foundation.
Attend a trade school. Students can skip university for many contract engineering jobs. Trade schools can offer just as good, if not better hands-on training than university-level classes.
Attend University. Select a degree program that has high post-graduate job placement. Make sure to identify which programs have opportunities for contract work to have many job opportunities after graduation.
Connect with contractors, businesses, and customers. Leverage social media, co-workers, and clients to get your name into the forefront of the industry. You can also work with engineering service companies that connect contractors directly with businesses.
Build your brand. Make sure always to be professional and supportive to co-workers or clients. The most important brand is your own, and it could be challenging to find work if you damage your reputation.
Many young engineers find contracting a great way to start their careers. It helps them to build a strong foundation because of the work experience they can gain in a short amount of time. Most engineers will only contract for 2-3 years because of the demanding hours, and travel is often required in many of these roles.
Types of Contract Engineers in the Automation Industry:
Short-Term (1-12 months) Contract Engineers: These contractors are in-between engineering jobs and aren't sure of their next career move, so they want to try contracting until they find a full-time position. They are willing to work many hours on a job to try and make a lot of money because they know this is only a temporary career choice.
Medium Term (12-24 months) Contract Engineers: These individuals may be unsure of a specific career path, so they have decided to work on a contract to increase their professional skills, experience different facilities, or work in multiple industries before choosing to work for a specific employer.
Long Term (>2 Years) Contract Engineers: They enjoy travel, different project experiences, and pay and want to continue working as contractors for the foreseeable future. They enjoy constantly working on new projects with new people and gaining a lot of experience while troubleshooting different tasks on every job site.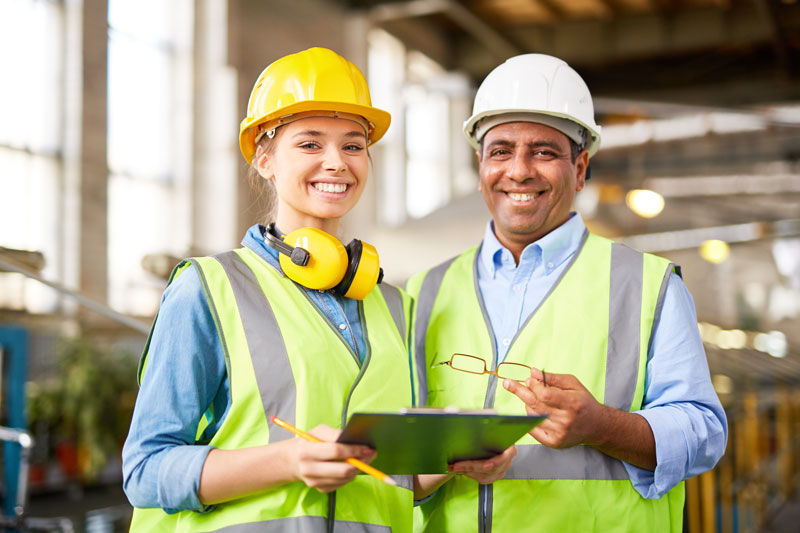 Contract Engineering Careers:
Career Path for a Contract Engineer:
1. Contract Employee (W2)
Many people prefer the comfort of working for a contract house. The company will take care of your expenses, provide company benefits, tell you what engineering project you will work on, and they promote your resume to new clients.
Advantages of being a W2 employee:
Company Covered Benefits – Your employer covers these.
Comfort Level – No need to worry about looking for contract work. When you finish a project, it is your employer's responsibility to find the next job.
Engineering Contract – The business signs the contract with the client, and the engineer is not involved in any documentation requirements or negotiations.
Business Insurance – Your employer covers your insurance cost.
Disadvantages of being a W2 employee:
Lower Hourly Rates –Your employer takes a large portion of the hourly rate, especially in the first 40hrs. The company determines your fixed hourly rate.
You Have A Boss – You report to a manager who tells you where and when to work.
No Flexibility – Not able to choose the engineering projects you want to work on because your boss tells you when and where to work. The company also determines your time off or vacation allowance.
No Tax Credits – Some tax credits self-employed workers enjoy are not allowed for W2 employees.
2. Self-Employed Contract Engineer (1099)
With the proper connections in the industry and an excellent reputation, you could be on your way to financial freedom and early retirement as a self-employed contractor.
Advantages of being self-employed:
Higher Hourly Rates – Because you are working for yourself, you get paid a higher hourly rate compared to working for a contract house.
Retirement Allocations – With a Simplified Employee Pension Plan (SEP IRA), you can start saving 0-25% (max. $61,000 in 2022) of your compensation compared to a 401K with a maximum allowance of $20,500 in 2022.
Tax Credits – Turn your taxes into a tool for your self-employed business and receive more tax deductions than W2 employees.
Be Your Own Boss – Don't be tied down working for someone else when you could run your own business.
Work-Life Balance – You determine what projects you want to work on and when you want to work!
Build Your Own Brand – Showcase your talents while creating your brand, and don't let your name and work ethic be tied to your employer.
Disadvantages of being self-employed:
Finding Work On Your Own – Without an engineering service platform like JOINER Services, finding new clients in your industry can be challenging.
Finding Insurance Coverage – Being self-employed, you will be responsible for finding your health and business insurance. Insurance is the most significant question mark for many people before becoming self-employed. Companies like VantagePointe Benefit Solutions are making it easier for contractors. Often, people will find that the coverage cost is nearly the same as they would have paid if they were working as a W2 employee.
Business Accounting – You will need to track your business expenses and provide them to your accountant annually.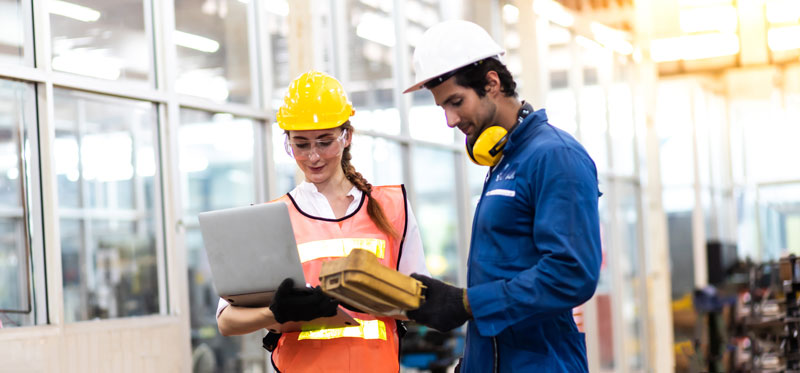 Expectations as a Contract Engineer
Project Duration
In contract engineering, the contract will generally state that the project will last for a specific contract term, which could be anywhere from one day up to a year or more. The complexity of a project will determine the length of time that a contractor will work for a specific client.
Many contracts will last several months, especially if the project is an installation of an assembly line or automated system. Contract engineers often work six or even seven days weekly for a client, depending on the workload and project timeline requirements. A contract worker will most likely work more than eight hours daily while on contract.
Project Description
A contract engineer is often responsible for multiple things, and each project will differ from the next. They are frequently asked to perform various engineering tasks because of the deep skill base that many contractors offer.
Each job description is different, but contract engineers are used to helping with the five main phases of a project: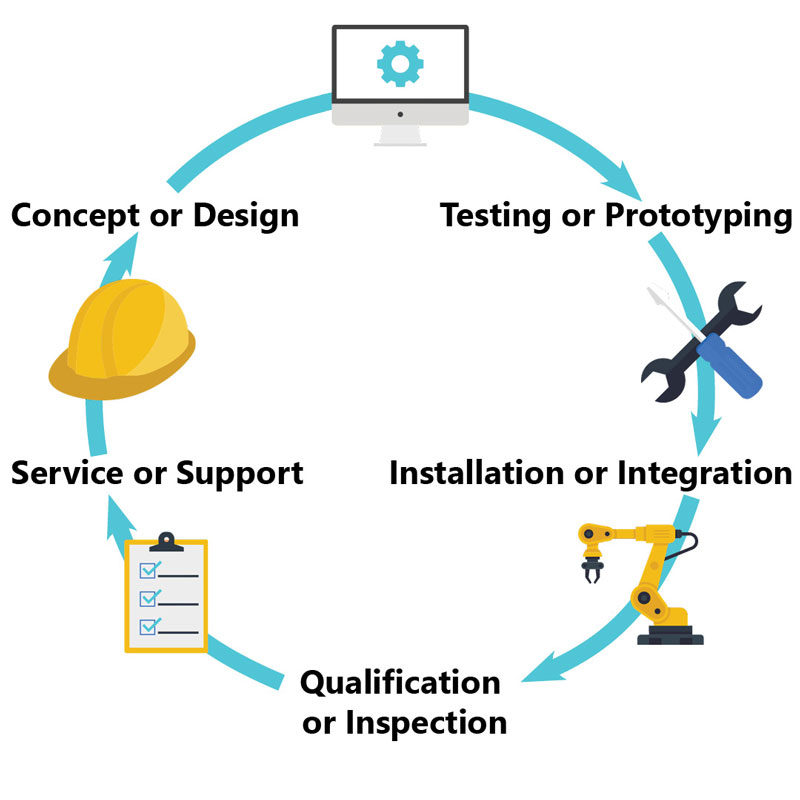 Concept or Design – the planning and initial organization of a project where a scope is defined. 
Testing or Prototyping – the development or testing of specifications and the first build of a product.
Installation or Integration – the installing of equipment, processes, and procedures.
Qualification or Inspection – the review of all methods and the system validation of the equipment.
Service or Support – ensuring the equipment, product, or processes maintain their project requirement.
Training may not necessarily be considered a phase of any project, but contract engineers need to have the ability to train the client's maintenance and engineering staff.  Engineering contractors can perform their essential skills if asked to assist a client's workforce.
Top Contract Engineering Skills:
Communication With Others
Quick Learner
Independent
Troubleshoot Client Issues
Can Network With Past Co-Workers
Upholds Their Professionalism
Knowledgeable About Their Profession
Self-Motivated
Good Listener
Understands The Client's Time Constraints
Contract to Hire as a Contract Engineer
Another function that contract engineers perform is the evaluation of potential candidates as full-time employees for the clients. This evaluation process may be conducted while an engineer is still in the contracting stage. During this stage, the client can thoroughly review all aspects of an applicant's qualifications before they are hired for a permanent job.
This review includes understanding facility equipment, how quickly they can troubleshoot issues, and often the most important personal characteristics, such as how well they work with others or their team members. If a contractor chooses to decline the permanent role offered by a client, they are usually retained on-site until the company can make a full-time hire.
Once a permanent employee has filled the role, the contract engineer is often used to help train the new employee. Once the new employee can perform tasks in their new role, the contractor can leave the company for their next project.
Engineering Travel Requirements:
Contract engineers are often more willing to travel than full-time employees. Many times, because of the location of a project, there are not enough qualified engineers to choose from locally. Companies must bring outside contract engineering talent to their facility until engineering procurement can fill those positions. Contract engineers can spend anywhere from weeks to months on the road working for clients.
This allows these engineers to travel across the country and even the world, exposing them to new cultures and experiences. Contract engineers can spend anywhere from 5% to 100% of their time away from home working for various clients. Using contract engineers who travel to job sites comes at a higher cost for the employer and enables contractors to earn higher wages.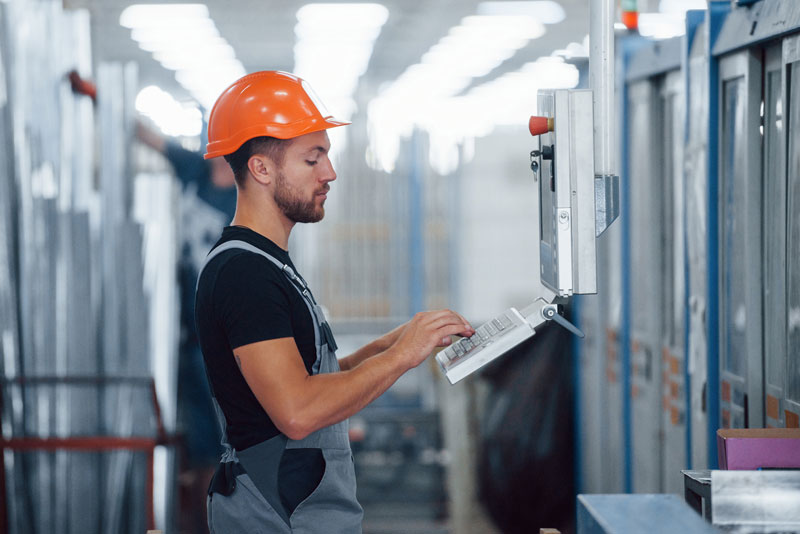 Contract Engineer Overview:
The field offers benefits and advantages to the engineer and the client, regardless of the industry. As may be expected, much of what a contract engineer does will depend upon the specific company, required skill set, or position. It is essential to remember that every project is different, and what is needed for a contract engineer for one company may differ from what is necessary for another.
It is best to research each company that provides and hires contract engineers and learns which positions are open and best for each individual. From the employer's perspective, hiring a contract engineer is often the best solution to filling a temporary need, whether for a few days, weeks, or months.
More Resources for Engineering Contractor Jobs:
Take a Look at the Engineering Contractor Careers that JOINER Services Can Help You With: